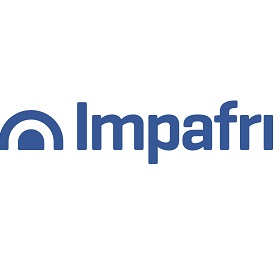 IMPAFRI
IMPAFRI, S.L.
P.i. Los Santos, C/ José Jimenez Baena 3
Lucena
Córdoba

Tel: 34 957510180
Fax: 34 957 509366

Brand
Description
IMPAFRI is the leading Spanish manufacturer of commercial coldrooms and modular cabinets. Advanced technology and certified quality guarantee our commitment to innovation, creating the best ideas and solutions for our customers.
IMPAFRI's products are manufactured in Spain, and their range include coldroom panels for refrigeration and freezer rooms, modular upright reach-ins for the catering sector in a range of dimensions and finishes, as well as offering interior shelving and a huge selection of monoblock and split condenser units.
IMPAFRI is attentive and punctual to their customer's needs, wholly supported with an efficient and flexible production system.
IMPAFRI's factory is one of the most modern industrial installations in Spain. The plant has a total surface of 5,600 square metres dedicated for production.
With customers across Europe and an impressive market share in Spain, the company leads the way in the sector, with its formidable volume and coverage.