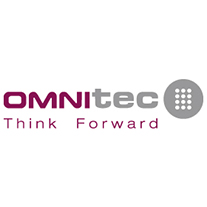 OMNITEC
OMNITEC SYSTEMS, S.L.
P.i. Empresarium C/ Retama 20-22, Naves 15 Y 16
Zaragoza
Zaragoza

Tel: 34 976 107201
Fax: 34 976 455578

Brand
Description
Omnitec Systems has more than 25 years of experience of developing, manufacturing and marketing electronic locks, access controls, safes and minibars. It is a young dynamic company, with a highly specialised technical and commercial team and a consolidated sales network in over 70 countries; as such, today, Omnitec is one of the most recognised brands in the sector, with quality and service guaranteed over 5 continents.
Subsidiaries in Mexico and the United Kingdom reinforce the commercial operations of the central office in Spain, which in turn relies on logistics platforms in Asia and Mexico to guarantee optimised delivery times for shipments to any country.
From its beginnings in the hospitality sector and following the constant growth it has experienced, it is now involved in projects in very different sectors. This experience provides the necessary knowledge to expand its range with quality products adapted to the specific needs of each sector.