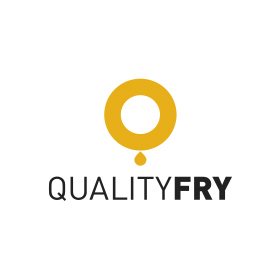 QUALITYFRY
QUALITYFRY, S.L.
C/ Albasanz, Nº 12 Plta. 1
Madrid
Madrid

Tel: 34 91 3759567
Fax:

Brand
Description
Fast Chef Elite offers traditional frying in record time because it is specially designed to minimise heat loss, maintain the oil at optimum temperature and accelerate frying time.
Versatility
Fast chef Elite fries both conventional snacks and finger foods with equal efficiency and achieves the same standard of quality whether using fresh, frozen, sweet, savoury, traditional, Mediterranean, exotic or gourmet foods.
The high production rate of Fast Chef elite is appropiate for supplying take-away services, fast-food establishments, traditional or casual dinning restaurants, cafés, snack bars, catering companies, service stations, etc.
Different From traditional Equipment
The RD&I department od qualityfry has developed an innovative frying module which is closed and vertical, in contrast to the open and horizontal tanks used in the past.
By applying this technology, the Fast chef elite model allows frying to take place in the absence of light, with scarcely any oxigen, whilst removing active particles and water from the oil, keeping it free of food debris and extending its usable life. Furthermore, it minimises heat loss and keeps the oil at a constant temperature during the frying process.
Products
freidoras automáticas sin humos