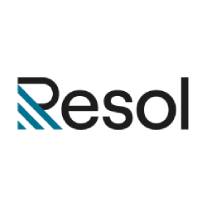 RESOL
RESINAS OLOT, S.L.
Ctra. Santa Coloma, Km 46
Les Preses
Girona

Tel: 34 972 69 47 00
Fax: 34 972 69 21 00

Brand
BARCELONA DD, RESOL CONTRACT, VILAGRASA, INDECASA
Description
Innovation, Technology, Design and Commitment
For 60 years now we have been sharing our knowledge, experience, and the constant innovation of our business with our customers. Resol is the Spanish company that manufactured the first chair injected in plastic in a single piece. Currently, our production system provides maximum flexibility and efficiency in order to implement any project, however demanding it may be, with the maximum guarantee of success.
Resol designs, manufactures, markets and distributes a wide range of furniture under the following brands: Barcelona DD, Vilagrasa and Indecasa.
We have the privilege of working with prestigious international designers such as Josep Lluscà, Joan Gaspar, Jorge Pensi, Ton Haas and David Carrasco Barceló.
With our sights clearly set on the international market, our products are present in more than 110 countries.We export over 50% of our products. We have the most comprehensive range of furniture and accessories for the hospitality and offices industry, and we are also leaders in products for mass distribution, designer furniture and office and infrastructure accessories.
Products
furniture, thematic for children