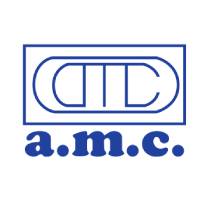 A.M.C.
ARTICULOS DE MENAJE PARA COLECTIVIDADES, S.L.
Pol. Ind. Malpica, C/ F Oeste Parcela 57 Nave 24
Zaragoza
Zaragoza

Tel: 34 976 587630
Fax: 34 976 587631

Brand
Description
A.M.C. designs, manufactures and distributes the following products:

• Polycarbonate isothermal bowls, cups and dishes in different sizes, including glasses, plates, bowls, serving dishes, jugs, cups and salad bowls.
• Plain or compartmentalized self service trays such as the Euronorm 1/1, trays for fast-food products, trays with 5 square compartments and Euronorm ½ size with 3 and 6 compartments.
• Euronorm 1/1 insulated trays and isothermal bowls, cups and dishes.
• Gastronorm or Euronorm tray holder trolleys with one or more compartments and sliding plastic rails.
• Accessories such as plastic (translucent, opaque or airtight) lids in different sizes made for different functions: plate covers, label holders or sample separators.

Our aim is to meet the demands of the communities and hotel industry by offering the right products, for both national and international markets. As manufacturers, creators, designers and distributors of these items, we are certified for food use and we are registered in the Food Health registry of the Spanish Agency for Food Safety.
Products:
Plastic kitchenware designated to communities and hotel industry such as: plastic trays, glasses, dishes, salad bowls, isothermal receptacles, serving dishes, label holders and tray holder trolleys.

Products
artículos de menaje de plástico
carros de distribución de comida