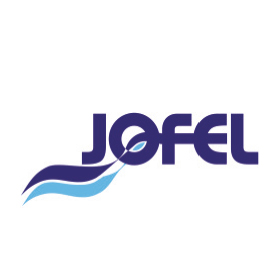 Description
Jofel produces and distributes Systems and Equipment of Hygiene and Professional Cleaning. Its activity is developed in the institutional cannel and for this has the most extensive and complete catalogue of the sector, which makes Jofel an integral offerer and referee in terms of product, for quality as well as for the wide range of products at an international level. Jofel develops its productive activity in its plants in: Spain (Alicante, Zalla in Vizcaya and Capellades in Barcelona); in Mexico (Puebla) and in Brazil (San Paulo). Jofel\'s products has international quality standardizations (CE, TUV, UL).
Hygiene devices: Hand dryers, paper dispensers in rolls and sheets, soap and foam dispensers, baceteriostatics, air fresheners, etc. All of the devices are manufactured in versions: INOX, Chapa EPOXI and ABS (White, smoked, blue, green and burgundy), that are adapted to any design of bathroom in hotels, restaurants and bars as well as communities of any type.
Equipment for disabled: Folding rails, fixed rails, floor rails, bathroom rails.. all of this in INOX.
Baby range: Horizontal as well as vertical nappy changers, that are completed with chair-throne
Furniture: Outside and inside bins, of a wide variety of materials and finishings, that fulfil all needs, incorporating an attractive and modern design.
Paper: Jofel produces 70 million kilos of tissue paper each year. Its product activity is complete with that of converting.
Cleaning and hotel trolleys and buckets: Range of products aimed at professional sector.
Cleaning accessories: Products to cover all needs of professional manual cleaning.
The marketing subsidiaries in Spain, USA, France, Portugal, Mexico and Brazil complete an international distribution network that places Jofel in 81 countries in five continents.
Products
bathroom fittings, stainless-steel
dispensers, mounted towels
dispensers, sanitizing paper