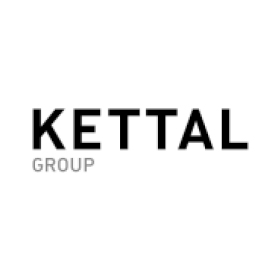 Description
Since its beginnings in 1966, Kettal has had an international calling to design and innovation. In the first years of the 21st century, Kettal acquired the brands, Hugonet y Triconfort, which came together to form Grupo Kettal.
Today, Kettal works with the most important names in international design: Patricia Urquiola, Jasper Morrison, Ronan & Erwan Bouroullec, Rodolfo Dordoni, Hella Jongerlius, Jasper Morrison and Emiliana Design studio.
PRODUCT
Kettal's raison d'être is the creation of timeless furniture, functional and expressive, which represents a contemporary culture and provides solutions to the emerging needs of modern life, based on a blend of creativity, customisation, innovation and modern production. Outdoor furniture. Kettal develops products specifically for each project.
INTERNATIONAL DISTRIBUTION
The headquarters of the group is located in the centre of Barcelona, Spain.
Kettal has the manufacturing plant: Tarragona (Spain). 7 brand-name stores:Barcelona, Marbella, Paris, London and Miami; and is present in over 60 countries.
MANUFACTURED IN EUROPE
Kettal is a family business established in Europe in 1964. Today, all the products in the catalogue are designed and manufactured in the firm's plant in a small coastal town 45 km from Barcelona. This lends products European quality, with every detail taken care of. In addition, the closeness of the factory means that products can be customised to meet clients' needs, making each piece of furniture unique and exclusive.
QUALITY AND THE ENVIRONMENT
The importance of research, both scientific and technological, has always been at the forefront of product development. The highly innovative nature of the brand means that today one can enjoy a high-quality product.
Kettal, loyal to its philosophy of respect for the environment, uses eco-friendly paint. Almost all of Kettal's furniture paints are now 100% ecological and recyclable, and the wood used is protected under Perhutani certification.
KETTAL FOUNDATION
As a result of its passion for art, and as a design headquarters, Kettal has established the Alorda-Derksen Foundation in Barcelona, a new international point of reference in contemporary art.