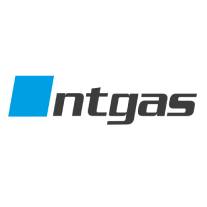 NTGAS
NUEVAS TECNICAS DEL GAS, S.L.
P.i. Les Masses Avd Les Eres, Parcela 5º
Rotova
Valencia

Tel: 34 96 2950987
Fax:

Brand
Description
N.T.GAS is a Spanish company dedicated to manufacturing products for the professional kitchen in hotels, restaurants, bars, hospitals, army and the catering industry. All products count on several invention patents, and have their correspondent Homologation and EC Certification by AENOR and LGAI, in compliance with EEC Directive 90/396/EEC.
N.T.GAS is composed by a young, human and dynamic group of persons, having a flexible manufacturing system, adapting it to the needs of our clients. That's why we succeed in having our main objective: the satisfaction of our clients. We accomplish this aim by being SERIOUS in SERVICE and having only the BEST QUALITY.
Manufacturer of High Performance Industrial Burners, ( Special for cooking paella and other menus ), Pavement Rings.
Our new EC range of machinery, updated and improved responds to the new and exigent European safety and use norms.
It is the result of a maturity obtained after 25 years of industrial experience in professional kitchen machinery.
N.T.GAS, Always professional.
Products
accesorios para cafeteras
aparatos de cocción de pasta
automatic dough makers (churros)
campanas de recogida de humos