Hostelco, the great meeting of the sector
The 20th edition of Hostelco, the International Restaurant, Hotel and Community Equipment Exhibition will be held on 4-7 April 2022 at the Fira de Barcelona Trade Fair Facilities in Gran Via.
Organized by the Fira de Barcelona trade fair institution and Felac, Hostelco is the leading trade fair in Spain on equipment for the hospitality and catering industry and a benchmark in Europe. It therefore provides a privileged viewpoint of the latest market trends and innovations.
Combined Synergies with Alimentaria
Hostelco will once again be held jointly with Alimentaria, the International Food, Drinks and Food Service Trade Show. Both trade fairs will make up one of the largest international platforms for the food, gastronomy and equipment for the hospitality and catering industries.
The 2018 edition of Alimentaria and Hostelco occupied a total area of 100,000 square metres and attracted 4,500 exhibiting companies and nearly 150,000 registered visitors (30% from outside Spain).
Hostelco will also share synergies with Restaurama, the Alimentaria food service area. In the 2022 edition, Hostelco and Restaurama will occupy an area of more than 20,000 square metres with the products of 600 exhibiting firms. They also expect to welcome 33,000 professional visitors from the Horeca industry, including more than 1,800 strategic buyers.
Five Thematic Exhibition Areas
New areas will be unveiled at Hostelco 2022 and the layout of the exhibition space will be revamped:

Fully Equipped: equipment, machinery and accessories.

Setting: tableware, kitchen utensils and containers.

Moments: café, bar, bakery, pastry, ice cream and pizza.

Tech: technology and entertainment.

Atmosphere: interior design, decoration, textile, furniture and wellness (spas and fitness).
Activities to Experience the Industry Revolution
Hostelco 2022 will offer a full programme of activities designed to share knowledge and place the focus on the hospitality business, interior design and creating experiences:
Hostelco Live Hotel: recreates all the environments of a hotel designed by renowned architecture and design studios.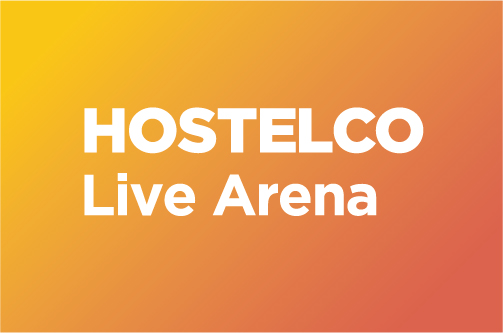 Hostelco Live Arena: talks by experts to learn about the future of decoration, interior design and technology for hospitality projects.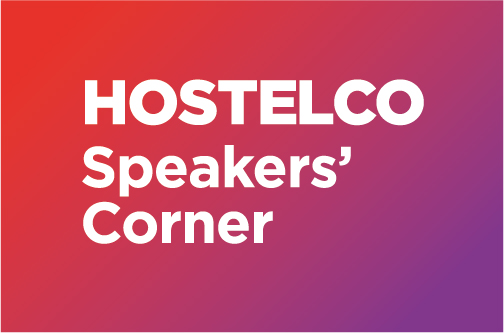 Hostelco Speakers' Corner: a place that will encourage more dynamic relations between hospitality and catering industry manufacturers and distributors through product presentations and talks on certification and e-commerce.
The Experience Live Gastronomy: the Alimentaria and Hostelco space for gastronomy, where more than 30 chefs on six stages will offer show cooking sessions, workshops, demonstrations and lectures.
Hostelco Awards: prestigious awards that recognize the excellence and innovation of equipment for the hospitality and catering industry and hotel and restaurant projects, as well as the careers of industry professionals.